Brentwood is located conveniently near Nashville with a distinct hometown flavor.
Search Available Brentwood, TN Homes
Brentwood is a suburb of Nashville; located in both Williamson and Davidson Counties.
Brentwood is known for its rolling hills as well as being one of the wealthiest cities in America relative to average cost of living.
Brentwood has a wide variety of amazing parks for families to enjoy.
Concord Park is a 40-acre park at Concord Road and Knox Valley Drive. It is home to the Brentwood Library and near Lipscomb Elementary School. Crockett Park is Brentwood's 2nd largest park, at more than 170 acres. It features seven lit tennis courts, restroom/concessions buildings, eight lit ball fields, 11 multi-purpose fields, bikeway/jogging trails, a frisbee golf course, two historic homes, a community playground, picnic shelters, and the Eddy Arnold Amphitheater. The Deerwood Arboretum and Nature Area is 27 acres and has a full observation deck, outdoor covered classrooms, and an amphitheater, the Arboretum. It contains man-made lakes, nature trails, and indigenous wildlife, and the Little Harpeth River flows through it. Granny White Park is a 32-acre park with several sporting facilities including four lighted tennis courts, softball/baseball fields, jogging/biking trails, a multi-purpose field and is located near Brentwood Middle School. Marcella Vivrette Smith Park is located off of Wilson Pike and has become Brentwood's largest park. Smith Park offers beautiful walking and hiking trails. Maryland Way Park includes a paved walking and biking path with 20 exercise stations on 7 acres . Maryland Way park is adjacent to the Maryland Farms YMCA. Primm Park is a 31-acre park off Moores Lane. Located on the site is Boiling Spring Academy, a historic schoolhouse built in 1832 and restored in 2003. The park is also home to the Fewkes Group Archaeological Site, a Mississippian mound complex consisting of five mounds arrayed around a central plaza. The Fewkes site is listed on the National Register of Historic Places. Tower Park is a 47-acre park off Concord Road. It includes multi-purpose fields, natural open spaces, and jogging and biking trails. The new Williamson County Indoor Sports Complex is located here. At 76,000 square feet, it consists of a fifty-meter indoor pool, five indoor tennis courts, a fitness center, full-service locker rooms, a childcare room, and a multi-purpose room.
Brentwood is served by Williamson County Schools.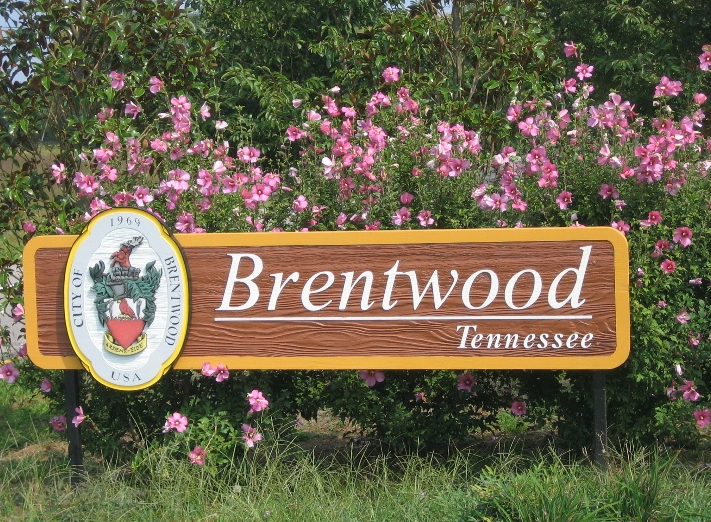 The high schools in Williamson County are ranked among the highest in the state according to recent reports.
Elementary schools in Brentwood, TN
Crockett Elementary Edmondson Elementary Grassland Elementary Kenrose Elementary Lipscomb Elementary Scales Elementary Sunset Elementary
Middle schools in Brentwood, TN
Brentwood Middle Sunset Middle Woodland Middle Brentwood Academy (Private)
High schools in Brentwood, TN
Brentwood High School Ravenwood High School Brentwood Academy (Private)
Public Parks:
Concord Park
Crockett Park
And Many more!
Public Schools:
Williamson County Schools